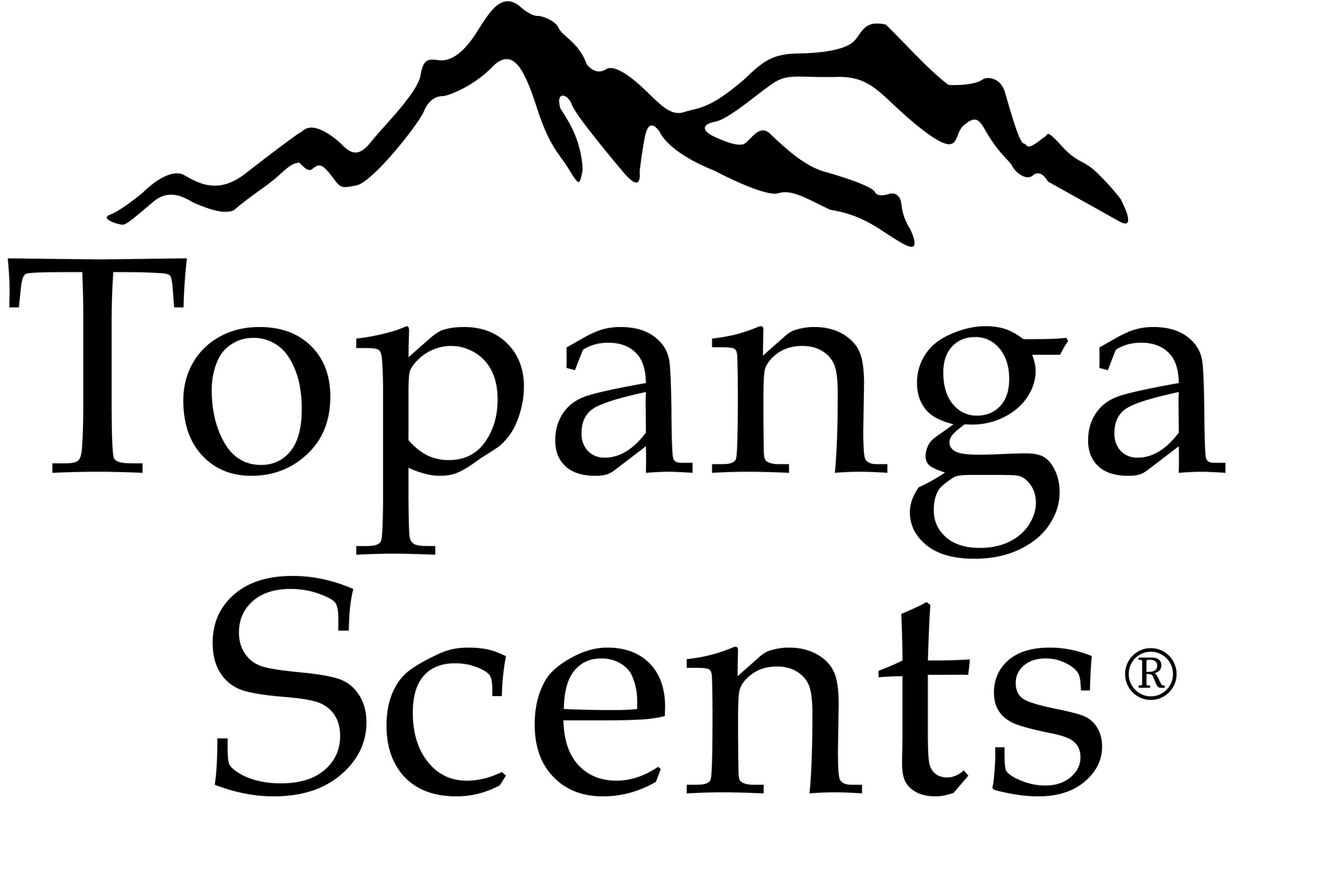 3 Easy Steps to Get You Going
1. Unboxing
Watch the video above to learn about the parts and installation of fragrance. Please make sure you keep the fragrance bottle and diffuser straight during installation and while using to avoid leakage. 
2. Begin Setup
Download the Perfuming Room App onto your device. Follow the instructions in the video to name your machine, and to set day, time, and intensity settings suitable for your space.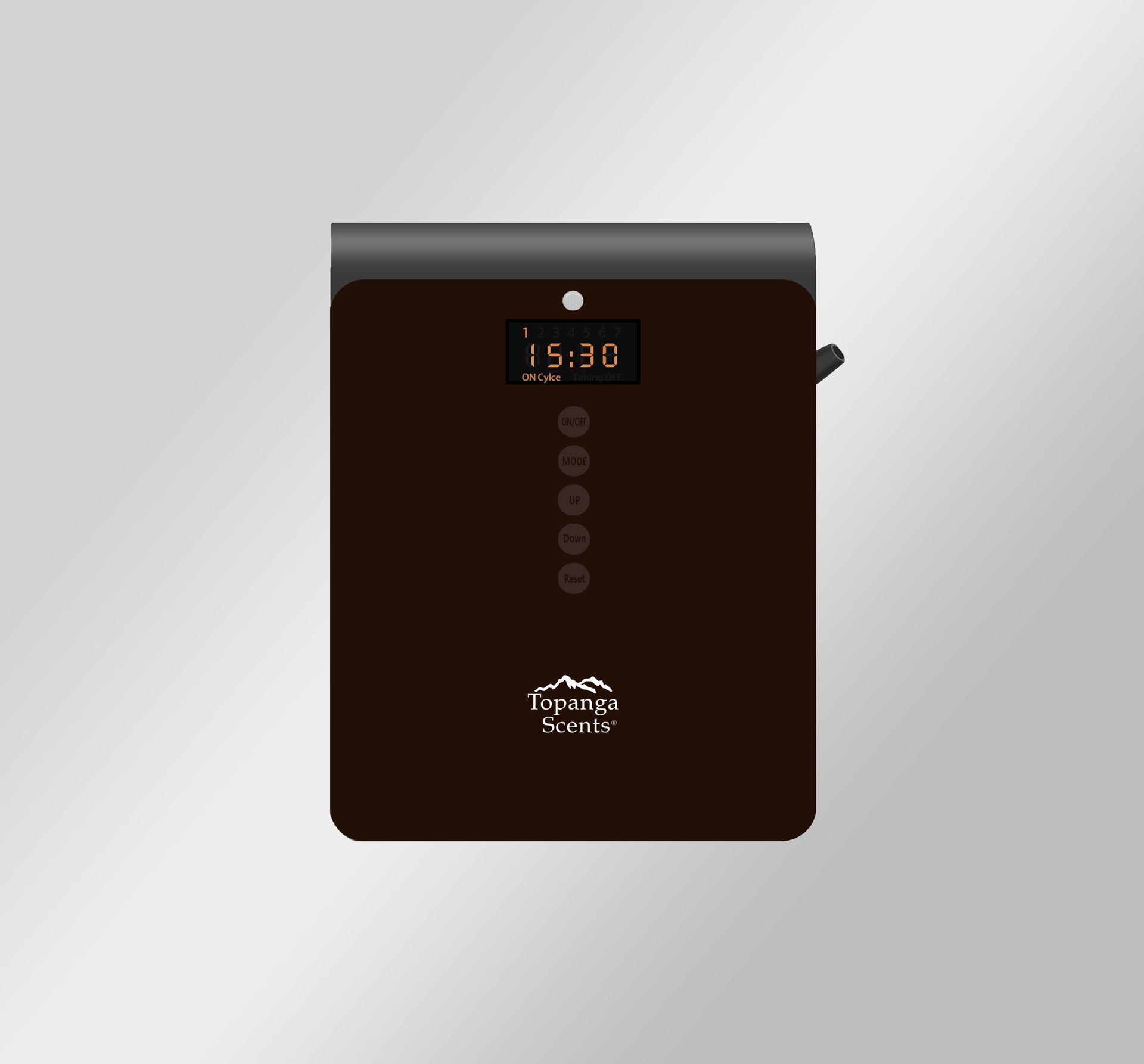 3. Enjoy Your Machine
You're all set! Enjoy your machine! When you are running low on fragrance oil, visit our website to order more.
FAQ/Troubleshooting Information
I'm a new paragraph block.
BIG SUR LIMITED THIRTY (30) DAY WARRANTY
Subject to and in accordance with Topanga Scents® Terms of Use and Refund Policy, Topanga Scents®' products, including the Big Sur, are warranted to be free from defects in materials and workmanship under normal consumer usage for a period of thirty (30) days from the date of original purchase from Topanga Scents® LLC (directly or through independent distributor). This thirty (30) day limited warranty is the buyer's exclusive remedy and is non-transferable. 
During this thirty (30) day limited warranty period, the buyer's exclusive remedy, and Topanga Scents®' sole obligation and liability, in the event of a warranty claim, shall be for Topanga Scents® to replace the product or refund the purchase price of any product, at Topanga Scents®' discretion, found to be defective or damaged under normal use and care.
This warranty does not cover defects or damage due to human error, unauthorized maintenance, natural disasters, improper use, installation, alteration, accident or any other event beyond the control of the supplier. Defects or damage resulting from misuse, abuse or negligence will void this warranty. This warranty does not cover scratching or damage that may result from normal usage. The modification and interpretation of the warranty contents belongs to Topanga Scents®.
There are no warranties which extend beyond the description on the face hereof.
REFUNDS / RETURNS: 
Topanga Scents® products are subject to the above warranty and Topanga Scents®' thirty (30) day Return Policy.https://www.topangascents.com/policies/refund-policy
WARNINGS
WHEN USING THE TOPANGA SCENTS® BIG SUR FRAGRANCE DIFFUSER, BASIC SAFETY PRECAUTIONS SHOULD ALWAYS BE FOLLOWED.
Read and save all instructions.
KEEP OUT OF REACH OF CHILDREN AND PETS 
To protect against electric shock, do not immerse cord, plug or appliance in water or other liquids.
Disconnect machine from outlet when not in use and before cleaning.
To disconnect, turn off machine and remove plug from wall outlet.
Do not operate machine if it is not working properly or has been damaged in any manner.
Do not attempt to repair the appliance yourself.
Only use the power adapter supplied with the device.
Appliance is equipped with a short power cord as a safety precaution to avoid pulling, tripping or entanglement. 
Do not let cord hang over edge of table or counter or touch hot surfaces.
Do not use machine for other than its intended use.
Do not leave machine unattended when in use.
Appliance is intended for individual use only.
This device is not to be used by people (including children) with altered or reduced physical, sensory or mental capabilities, or those lacking in instruction or experience, unless supervised or trained on the proper use of the device by a responsible adult. Children must be supervised to avoid use of the device as a toy.
Do not place machine on slanted surfaces, high locations such as bookshelves unless it is secured, or on other unstable surfaces.
Do not use in an area where the mist may come in contact with furniture, bedding, walls, curtains, ceilings or other objects.
Do not move or shake the diffuser once it is filled.
Do not place the Topanga Scents® Big Sur Fragrance Diffuser directly onto polished, painted, plastic or leather surfaces or on electrical equipment, as accidental spillage may cause damage to certain materials.  
CAUTION: 
EYE IRRITANT. People suffering from perfume sensitivity, allergies or asthma should be cautious when using this product. Prolonged or frequent skin contact may cause an allergic reaction. Avoid contact with eyes, skin and clothing.
DO NOT ingest. Use in well ventilated areas. 
FIRST AID: If in eyes, rinse eyes with water. Remove any contact lenses and continue to rinse eyes for at least 15 minutes. If on skin, wash the area with soap and water. If irritation persists, get medical attention. Discontinue use immediately and get medical attention if a reaction develops. If swallowed, DO NOT induce vomiting. Call a physician or Poison Control Center immediately. Contains fragrance oils. Wash hands after handling. 
FIRE HAZARD. Flammable liquid. Do not keep plugged in without fragrance. Diffusers can overheat and cause a fire.  
Keep children away from electric cords and outlets. Cords placed in the mouth can cause a burn and objects placed in a receptacle can cause a shock, burns or electrocution. 
WARNING when mounting diffuser on wall: Unseen hazards in walls or other mounting surfaces
Walls and other mounting surfaces may contain electrical wires, gas lines, and other unseen hazards or obstacles. Cutting or drilling into an unseen hazard may cause serious personal injury or death.
It is the installer's responsibility to locate unseen hazards prior to and to avoid these hazards during installation. Assess the mounting environment and always make sure there are no unseen hazards in the wall or other mounting surface prior to drilling and/or cutting.
DIFFUSER OILS  
The Topanga Scents® Big Sur Fragrance Diffuser was created for use with Topanga Scents® Big Sur Fragrance Diffuser Refills. Topanga Scents does not recommend the use of non-Topanga Scents® oils with the Big Sur Fragrance Diffuser. The Big Sur Fragrance Diffuser has not been tested for use with other products. 
The Topanga Scents® Big Sur Oils are to be used only in the Topanga Scents® Big Sur Fragrance Diffuser. Each Topanga Scents® Oil was packaged and distributed by Topanga Scents LLC in El Dorado, Arkansas. Each contains a net weight of 100 ml/3.38 fl.oz.  
Download the Perfuming Room App Today!